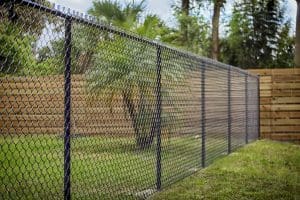 Chain Link Fence Sales & Installation
Chain Link fencing is a popular option for Collinsville Fence Company customers seeking security for their property in Collinsville, Glen Carbon, Granite City, Pontoon Beach, Fairview Heights and the surrounding areas in Illinois. Chain link fencing is long-lasting, durable, transparent, and affordable fencing option. Get a Free Quote at 618-228-3090
We use only the highest quality chain link fencing products. When you hire Collinsville Fence Company to build a new chain link fence for you, rest assured you're hiring highly experience fence contractors using outstanding fencing material for your new fence.
A chain link fence is great for customers whose goal is to keep children and pets safe while retaining the ability to keep an eye on them through the fence. All Chain Link fencing material purchased through Collinsville Roofing Company comes galvanized against the weather to protect against rust and the elements ensuring your new chain link fence will last for years to come.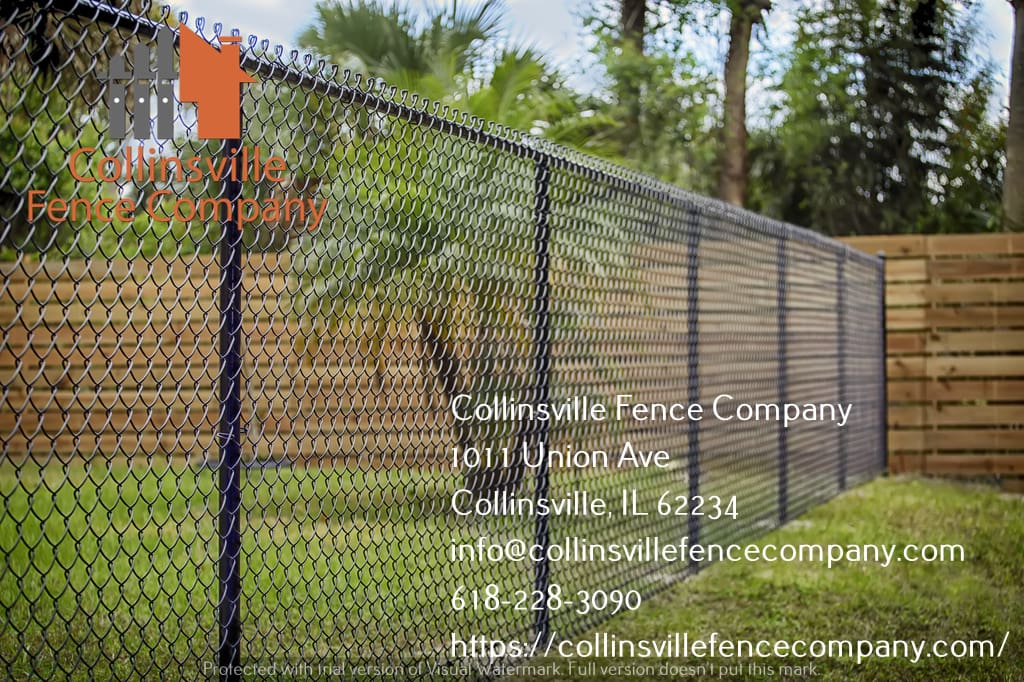 Premium Chain Link Fence Options
Collinsville Roofing Company also offers premium chain link fencing options in addition to traditional silver chain link material. Options include black chain link fencing and green chain link fencing. These premium options include added protection against the elements with a thin layer of plastic over the metal.
Black chain link and green chain link is a good option for customers seeking an even higher quality product than our traditional chain link that has a aesthetic that is appealing to many.
If you'd like to hear more about all the options available for fence installations in Collinsville, Maryville, Glen Carbon, Troy, Granite City, O'Fallon, Fairview Heights and the surrounding areas, please contact us for a Free Quote at 618-228-3090