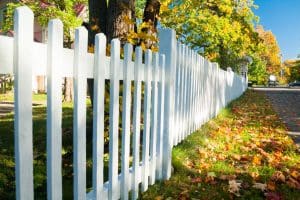 Picket Fence Contractor Glen Carbon, Maryville, Troy IL
Are you in the market for a new picket fence in Glen Carbon, Collinsville, Granite City or the surrounding areas in Illinois? Whether you'd like a wooden picket fence, vinyl picket fence, white picket fence or another style or color, Collinsville Fence Company is here to assist you! Collinsville Fence Company is #1 for the sales and installation of picket fencing in the Metro East.
If you're interested in getting the best deal on picket fencing materials in Collinsville, Pontoon Beach, Troy, Fairview Heights and the surrounding areas, please give us a call today at 618-228-3090
Vinyl Picket Fence in Illinois
Picket fencing is a great addition to any landscape, and is an especially popular option for Collinsville Fence Company customers in the Metro East. We've all heard the old saying about the desire for a family and a white picket fence - make it happen today by calling our friendly fencing contractors. Free quote at 618-228-3090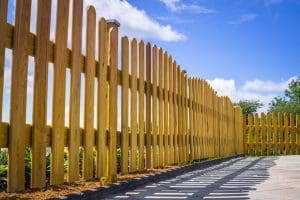 Wood Picket Fence Contractor Troy, Caseyville, O'Fallon IL
At Collinsville Fence Company, we know you have a choice when it comes to hiring a contractor to install your new picket fence in Collinsville for you. When you contact our friendly fence professionals, rest assured you're hiring a reputable contractor with years of experience installing picket fences all over Illinois.
Collinsville Fence Company cares about your project, and we will see that it's done right from the selection of high quality fencing materials all the way through installation to warranty fulfillment and everything in between. You will have a high quality fence that will last for years to come and add value to your property, whether your new fence is installed at your home or your business.
If we can help you with a Free Quote on a new fence today, please give us a call at 618-228-3090