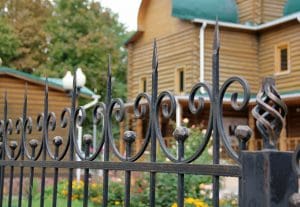 Wrought Iron Fence Sales & Installation in Illinois
Customers in the Metro East looking for an elegant solution to home security using a premium fencing material that will last a lifetime need not look further than wrought iron fencing from Collinsville Fence Company. Wrought Iron Fencing is strong, sturdy, and beautiful. In addition to being extremely durable and classy looking, wrought iron fences installed by Collinsville Fence Company are crafted with the highest quality wrought iron fence material available in the state.
Collinsville Fence Company uses wrought iron fence material manufactured through a rigorous multi-step process and powder treatment ensuring protection against rust and the negative effects of Illinois weather.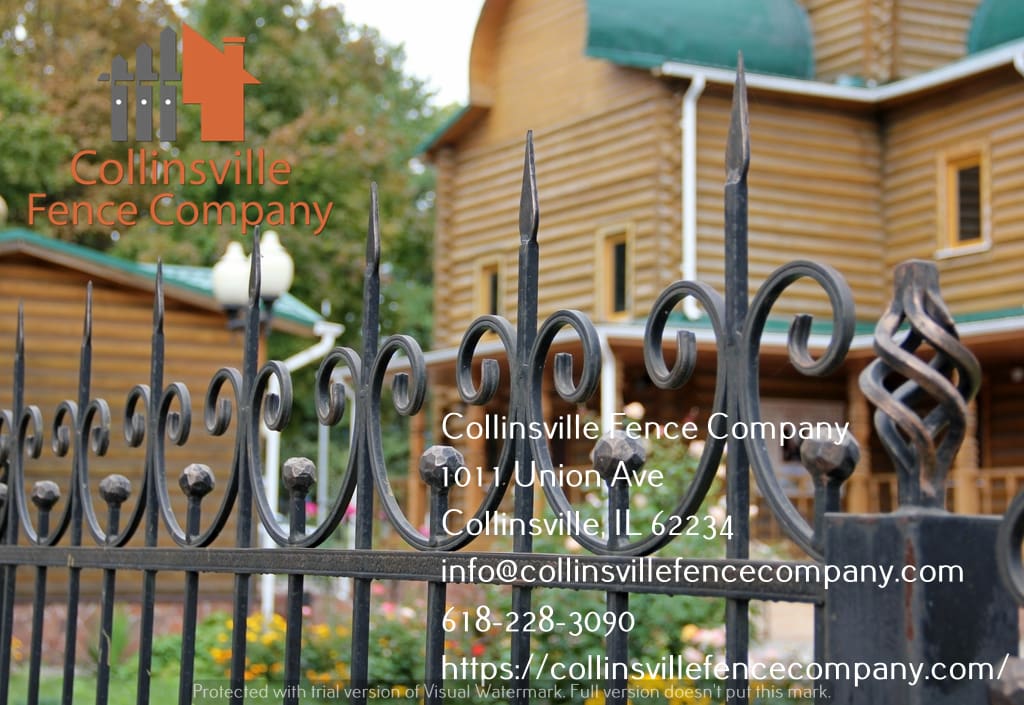 Elegant Wrought Iron Fences Installed
Collinsville Fence Company builds wrought iron fences that will provide security for your commercial property, public park, athletic facility, school property, cemetery, swimming pool, government building, or residence.
If you'd like to get a Free Quote on wrought iron fencing, please contact our friendly fencing professionals at 618-228-3090
We would love to speak with you today about all the possibilities for your new wrought iron fence installation through Collinsville Fence Company!