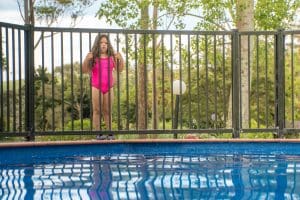 Swimming Pool Safety Fence Installer in Illinois
Fencing around your swimming pool is very important for safety. Young children and pets must be protected to ensure security and safety for all. Swimming pool fencing is essential for anyone who has a pool.
Our swimming pool fencing is made from high quality iron or high quality aluminum. The bars are designed to keep children from being able to climb over the fence as crossbars are kept out of reach to achieve the leverage needed for climbing.
Collinsville Fence Company can install permanent pool fences as well as removable pool fencing for seasonal use.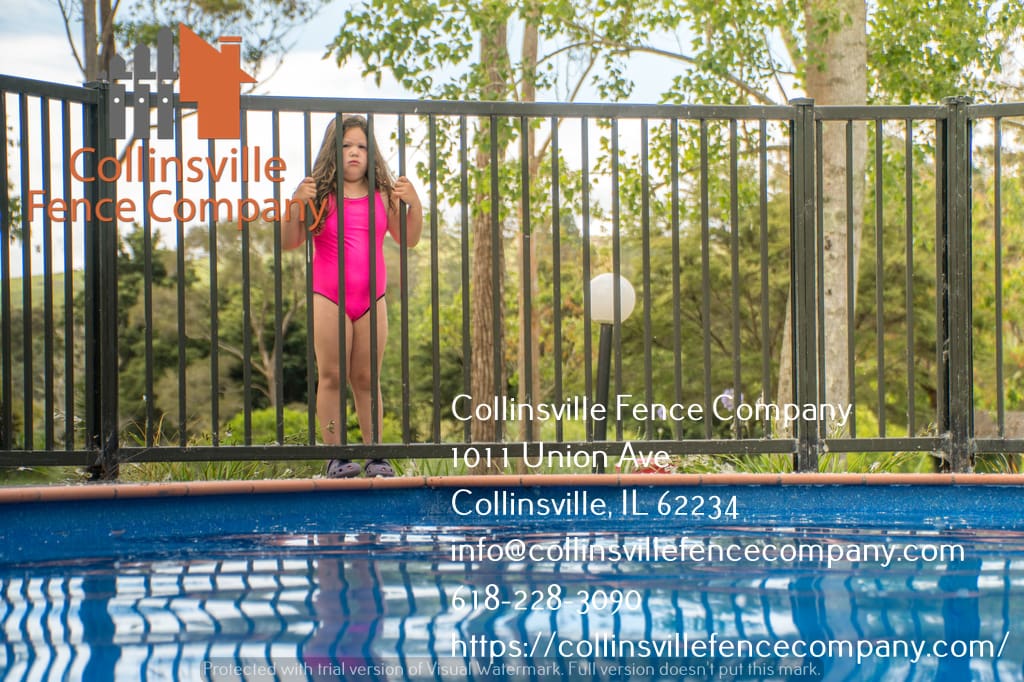 Pool Fences Installed
Our fence contractors are experienced swimming pool fence installation experts. We have protected pools and provided security fencing for customers all over Collinsville, Maryville, Troy, Glen Carbon, Granite City, Pontoon Beach, Fairview Heights and the surrounding areas in the Illinois Metro East.
When you hire Collinsville Fence Company to install a fence, repair a fence, remove fencing, replace fences or any other service we offer, rest assured you're hiring excellent fencing contractors who are going to go above and beyond to make sure you're completed satisfied as our customer.
If we can provide you a Free Quote on swimming pool fence installation, whether it's an iron fence, aluminum fence, permanent fence or removable pool fencing, give us a call today at 618-228-3090