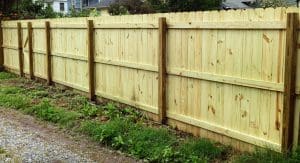 Cedar Fencing Installed in Collinsville IL
Wooden privacy fencing adds safety, security, and beauty to your back yard! Collinsville Fence Company would love to installed a new wooden privacy fence for you, whether you'd like a cedar privacy fence, pine privacy fence, vinyl fence or something else - we can help with your fence installation in Illinois!
Our fence contractors are experienced fencing craftsmen with decades of experience in the fencing industry. We pride ourselves on providing the highest quality fencing in fencing sales, fencing service, and fence installation in Illinois.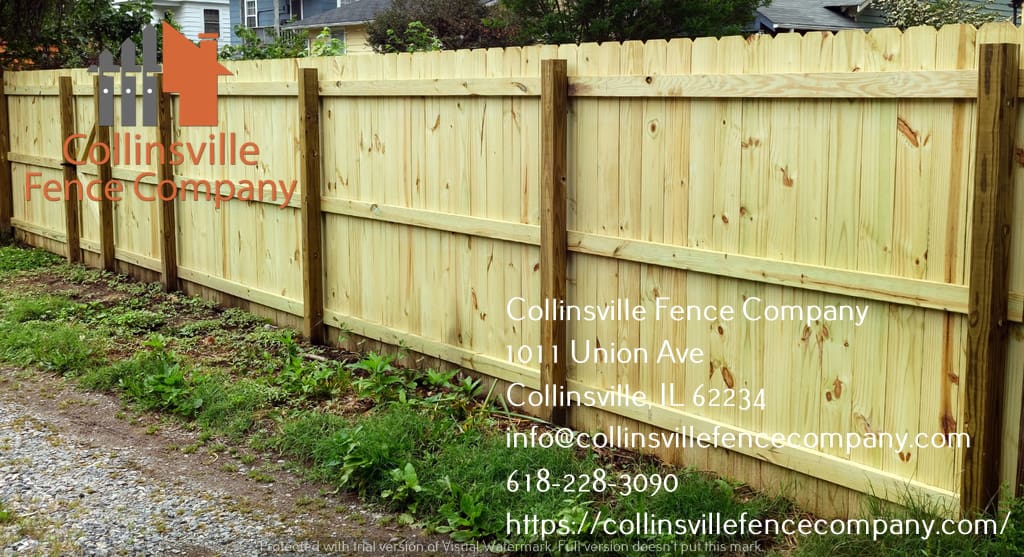 Pine Privacy Fence Glen Carbon Troy Maryville IL
Collinsville Fence Company works with all types of wood for our privacy fence building. Wood fencing is a very pretty addition to any property, and with proper maintenance a new wooden privacy fence will last 20 to 25 years before it needs to be replaced.
Cedar fencing, pine privacy fencing and other types of wood change color over time, and you'll love the natural look for real wood.
Whether you're in need of a 4 foot privacy fence, 6 foot privacy fence, 8 foot privacy fence, or 12 foot privacy fence Collinsville Fence Company can help!
Collinsville Fence Company will provide you a Free Quote on any service. Just call 618-228-3090
Our friendly fence contractor is standing by to speak with you about your fencing project today.
You may also fill out the Free Quote form on this website, and we'll get in touch with you soon.
Thank you for your business!